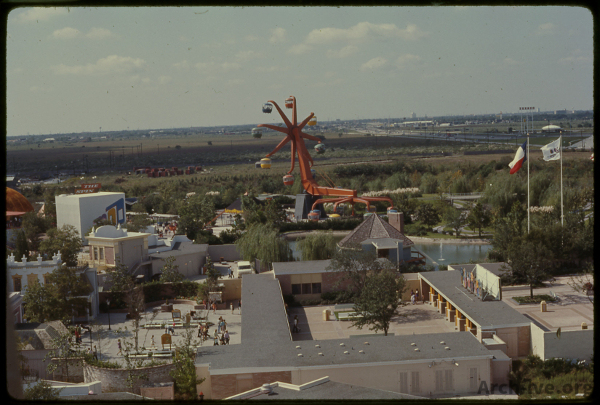 The following photos were taken at AstroWorld in Houston TX in 1971 and 1975 – also check out our Astrodomain Hotels, Astrodome Fun & Games – Baseball, and Rodeway Inn – Astrodome pages. More information about AstroWorld rides and history is available at CoasterPhotos.
All photos posted are courtesy Denise Balsam Tutor.
Any additions/corrections? Any photos of AstroWorld to share? Let us know at info@arch-ive.org!
1971
Skyrama (AstroNeedle)/AstroWay
Astrowheel
Lost World Adventure – Plaza de Fiesta
Bamboo Shoot
Le Taxi/Alpine Valley
Rub-a-Dub
Black Dragon
Alpine Carousel (Dentzel)
Cup and Saucer
Aerials
1975
AstroWay
610 Limited/Bamboo Shoot
Alpine Valley
Spinout
Wagon Wheel
Red Baron
Cup and Saucer
Bumper cars
Alpine Village
Marvel McFay Theatre